UPVC Paint Spraying Services
You can save up to 75% by Spray Painting. Please fill in your details and one of our friendly representatives will call you soon.
You can save up to 75% by Spray Painting. Please fill in your details and one of our friendly representatives will call you soon.
You can save up to 75% by Spray Painting. Please fill in your details and one of our friendly representatives will call you soon.
Looking for uPVC painting company? We specialise in restoring tired, dulled and marked uPVC windows and doors.
When uPVC is new, it gleams and looks fantastic. Over time, the uPVC coating starts to peel, and most people will think they need to replace them even though the structure is still strong but it's costly to replace.
Instead, people are looking to uPVC restoration which is up to 75% cheaper and gives the same results in terms of appearance. They can look brand new!
Give your uPVC windows and doors a new lease of life with our uPVC window and door painting services.
Spraying instead of Replacing
UPVC windows and doors are strong when fitted but it's their appearance that suffers and will age through peeling over time due to weather conditions and the sun's UV rays.
All that's needed to resolve this is maintenance through uPVC paint spraying or a uPVC respray that our uPVC painting company offers which won't take up much of your time as our team of uPVC paint sprayers takes less than a day to respray a 3 bedroom house.
Painting uPVC or spraying uPVC is not a quick fix solution, the results can last a long time which we guarantee up to 10 years and gives your home a fresh new look. We have a wide range of colours to choose from so it also means that you can change your home décor.
Our uPVC window and painting services at UPVC Renovations is not just for homeowners, we also paint spray shop and store fronts, commercial uPVC cladding and commercial properties.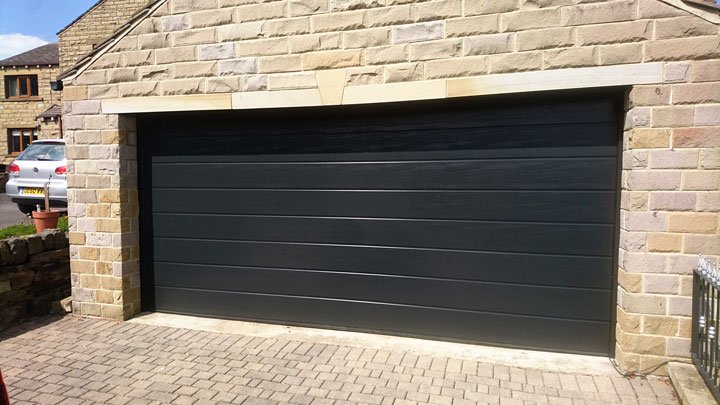 Paint Spraying UPVC Windows and Doors
Painting uPVC windows and doors is becoming a new trend because it refreshes the look of your home without costing you hundreds or thousands of pounds which is the cost of replacing. 
More homeowners and business owners are choosing to spray paint uPVC front doors, window frames, garage doors and conservatories instead of replacing them especially when the structure is still strong.
Our uPVC painting company does more than just uPVC restoration and window painting services and you can click on any of the options above to see the other uPVC painting services that we offer. 
Alternatively, you can pick up the phone and give us a call, we're always happy to chat.
A Perfect Finish
Using the latest uPVC paint spraying technology gives our finished paintwork a perfectly fine finish every time to ensure existing windows look brand new. We use the best quality uPVC paint sprayers in the industry that gives enhanced protection from weather damage and is resistant to UV light.
UPVC Door Spraying
Our uPVC door spraying service includes a deep cleaning service around the frame door and the door itself to ensure it's free from dust and debris. We do this for interior and exterior doors so that the result is of a high-quality finish once painted.
Garage Door Spraying
Spraying your uPVC garage door is a simple task that can help to modernise its look to complement the rest of your home décor. One of the most popular colours for garage doors is anthracite grey which is dark grey because it's modern, stylish and subtle enough to blend in with other colours.
With many paint colours to choose from in gloss or satin, the paint we use at UPVC Renovations is durable and sticks well to surfaces. We don't use brushes to paint unless it's necessary so you are left with a smooth finish and not brush marks on the paint work.
The conservatory in your home is valuable as it not increases the value of your home but it also gives you extra space. Overtime, it will start to deteriorate and look old. The uPVC window frames and door of your conservatory can be transformed with a spray paint which doesn't have to be white. Our professional team of uPVC painters can visit your home to assess the job and ensure surfaces are thoroughly cleaned in preparation of the paint job to be done.
Tired looking or peeling uPVC shop and store fronts are not attractive and can deter customers which of course, is bad for business. Our uPVC spray services can give your shop front a new look that will appear inviting to customers. We ensure the surfaces are clean of dust and grime before painting so it will have the best finish and we will wait until the paint is fully dry before checking that you're satisfied with the results.
The same applies to commercial uPVC units. Your uPVC unit discolours and dulls overtime so it gives your commercial unit an outdated or old look which doesn't look good for business. So, to keep your business in line with the everchanging trends and economy, our commercial uPVC spraying services can help to revitalise the outside of your commercial unit to freshen its look and ensure it continues to look professional.
We have a wide range of colours which will match your branding and the paint we use is a special type that bonds well with uPVC to give a top quality and professional finish.
UPVC window, door, garage door, conservatories, shop and store front and commercial uPVC painting and respraying all costs up to 80% less than replacement.  This is why we highly recommend uPVC respray painting to renovate your uPVC structures because it's cost effective and it gives your building a fresh and brand new look.