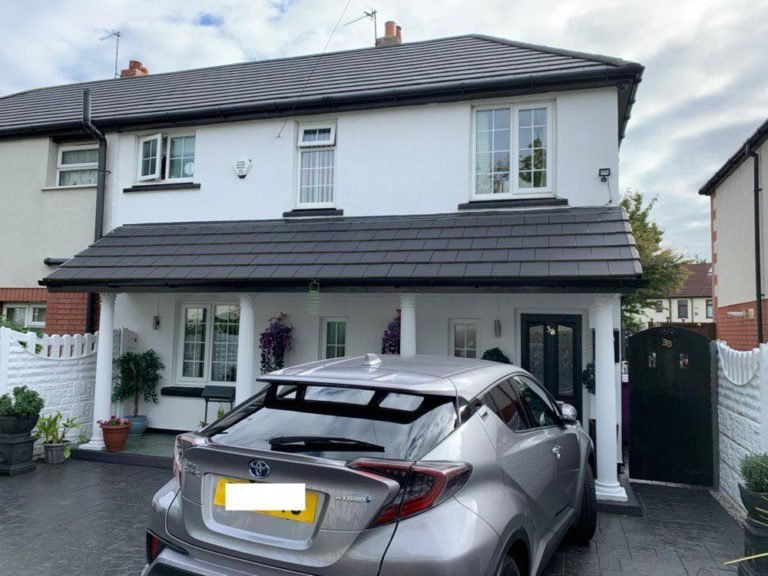 Heat loss is an expensive problem for homeowners. When heat escapes through the floor, roof or walls, the energy bills increase and the comfort level of the home decrease.
Most homeowners are already aware of insulation for the attic or loft, along with cavity wall insulation. What they aren't aware of is treatment for bricks and tiles is also available and highly effective at reducing heat loss and energy bills. Give us a call to discuss your needs and we can help you fathom out which is the best coating for your home.

Over time the surface of your walls can become dull and lose its original colour. Our technology advanced two-coat coloured façade coating product, for use on a range of substrates, is perfect for your coloured exterior walls. This product comes with 10-year manufacturers guarantee but has been proven to perform for 25 years when tested under accelerated weather conditions, there was no deterioration in performance or aesthetic appearance. When applied, our exterior façade coating creates a super hydrophobic surface commonly referred to as the 'lotus effect 'due to its similarity to the water repelling properties of the lotus leaf. When it rains, coated mineral surfaces will repel the water, causing it to form beads and run off without being absorbed into the surface of your walls.
Get A Free Roof or Wall Coatings Quote!
We pride ourselves in offering our customers high quality products & fantastic customer care.
We take care of every aspect of your property's renovation journey.
Our Masonry crème has been approved by the energy saving trust,it provides a highly sophisticated clear coating system for use on various wall surfaces. Our masonry crème product improves thermal energy efficiency. It contributes to lower energy consumption and lower energy bills by keeping walls dry and protected. Our Masonry crème benefits from a 20-year manufacturer product guarantee. When tested under accelerated weather conditions there was no deterioration in performance or aesthetic appearance.
Super Hydrophobic Breathable Self-Cleaning Insulation Barrier. Water can not stick to the coated surface but forms droplets that run off the surface instead Water and moisture is able to escape the product due to its high breathability capabilities Remains clean and attractive as dirt is unable to take hold Reduces water absorption by 93%. Dry walls mean less heat loss Reduce energy costs.