uPVC Conservatory Painting And Spraying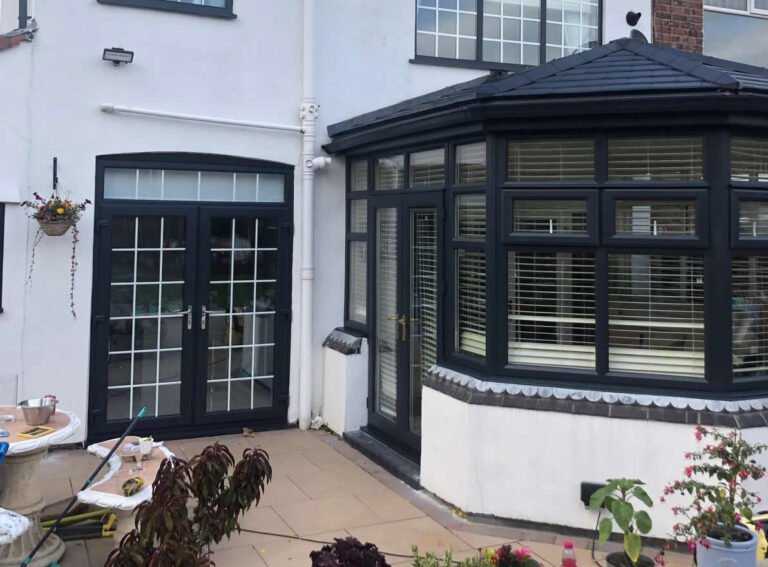 A conservatory is one of the most valuable part of a home. It can add real value to a property, and it can enhance your lifestyle too. But when the conservatory starts to look tired and old because the uPVC is fading, it's usually time to think about replacing.
However, replacing a conservatory can cost a lot of money. It's also time-consuming and very disruptive too.
Many homeowners are now choosing a different option. Instead of replacement, they are opting to have their conservatory resprayed.
It's more cost-effective, and it often gives results that transform the conservatory and the home.
Get A Free UPVC Spraying Quote!
uPVC Conservatory Painting And Spraying
uPVC Conservatory Painting
Painting on a dirty surface will result in a poor-quality finish, so it's always important to ensure your uPVC windows are free of grime, dust, moss, mould or algae before we begin work. We do ask our customers to either power wash the UPVC areas of the conservatory or use really hot soapy  to give the conservatory a good clean first of all. The reason we ask customers to do this is because it is very important the UPVC areas are completely dry on the day we arrive.
Then you have the pleasant job of choosing the colour you would like your conservatory to be painted in. When it comes to colour, the sky's the limit. From the more popular colours such as Anthracite Grey and Light Grey. For the more adventurous we can supply any colour of your choice to brighten up the look of your UPVC conservatory.
If you're having trouble choosing (and we can understand with so many colours) we'll be happy to offer advice on the best colours for your property. It's a great opportunity to accentuate the colours in the building, and to complement them.  The colour choosing part is the best. After that, leave it to us to get the job done.
Our professionals (who have decades of experience and expertise between them), visit your home and conduct a thorough assessment of the job. Then, they clean and prepare the uPVC surfaces, so that they can confidently paint the conservatory without the imperfections that dirt can bring.
They will only use the very best paint, paint that has been created especially for uPVC. This paint will give a superb finish, as well as offer continued protection for your conservatory through the years ahead.
Once the job is done, the team will wait for the paint to dry and check that it is to your satisfaction. Then they'll tidy up, leaving you with a perfect job, and a conservatory that looks brand new.